Target Beauty Bag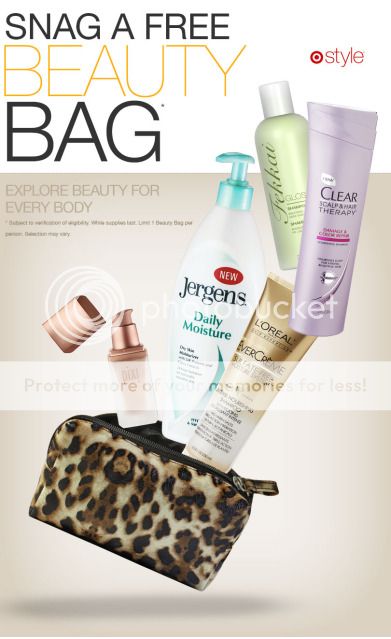 TARGET has a GREAT Sample on FACEBOOK :
A LOADED Beauty BAG
They're usually loaded with great samples and coupons
Thanks for the info, Cent Less Deals!
Rumor has it that this will be the last of the Target Beauty Bags.  Let's hope not, I love the nice little cosmetics bag filled with all of the toiletry samples.  It often includes a great coupon book filled with Target coupons as too.  Don't forget that you can stack your Target coupons with your Manufacturer coupons to score really great prices on merchandise at Target.